Shifting the Digital Future
Since the beginning, our vision has been forward-thinking, innovative and approachable. Our team has the drive and determination to power the most successful digital programs for our clients, and we have fun getting there. As programs evolve and we continue to grow, our people and services remain at the heart of what we do.
The Shift Experience
We hire people who truly love what they do. That passion and excitement translates not only in our day-to-day jobs but in all aspects of our lives at Shift. This includes everything from community involvement, philanthropy efforts and company sports leagues. The frequent happy hours and lunches don't hurt, either! Check out our blog to learn more about life at Shift.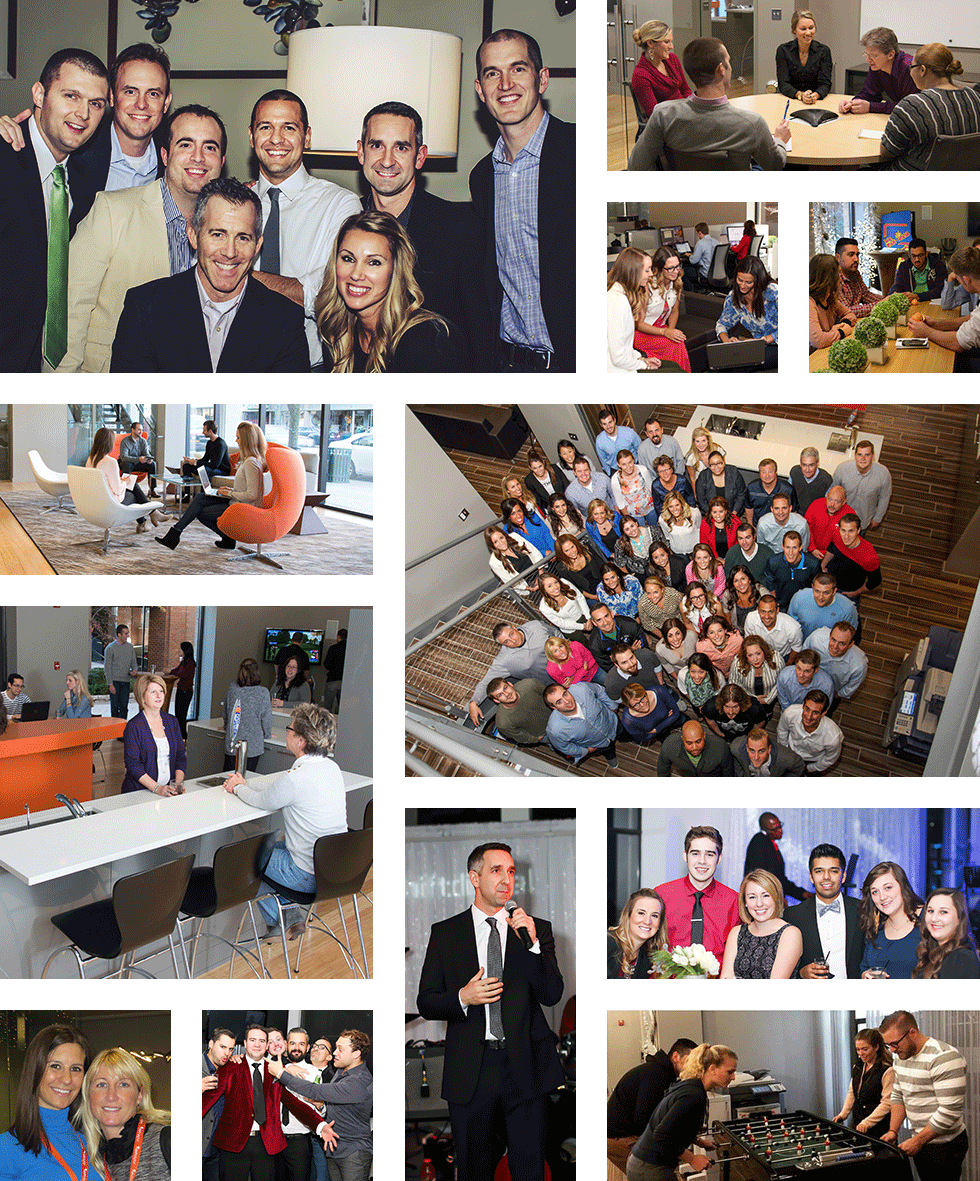 Where We Work
We thrive in a fast-paced, high-energy environment. Our employees live and breathe a "work hard, play hard" mentality, and our offices encourage creativity, collaboration and flexibility. From free, healthy snacks and drinks to company provided gym memberships and spa days, we provide the necessary tools to lead a balanced lifestyle.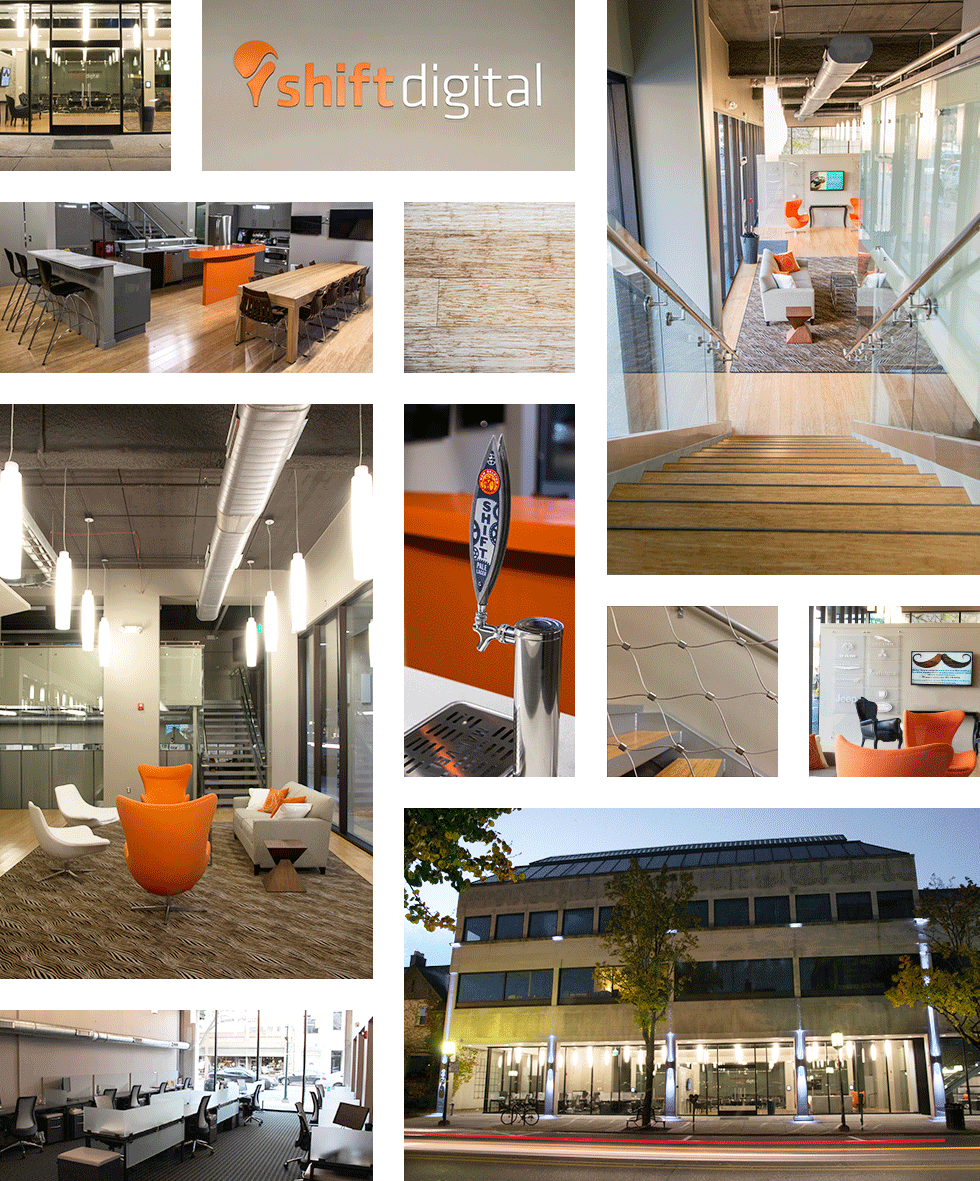 How We Help
Giving back and getting involved in the community is something we take great pride in. We partner with organizations to make a difference in others' lives and sponsor groups in our community to stay connected and challenge ourselves. We also encourage our teams to share new philanthropic ideas for our company to take part in. Employees even have the option to take time away from work for volunteer or training opportunities.
Interested in partnering with us? Send us a note with information on your company, club or organization.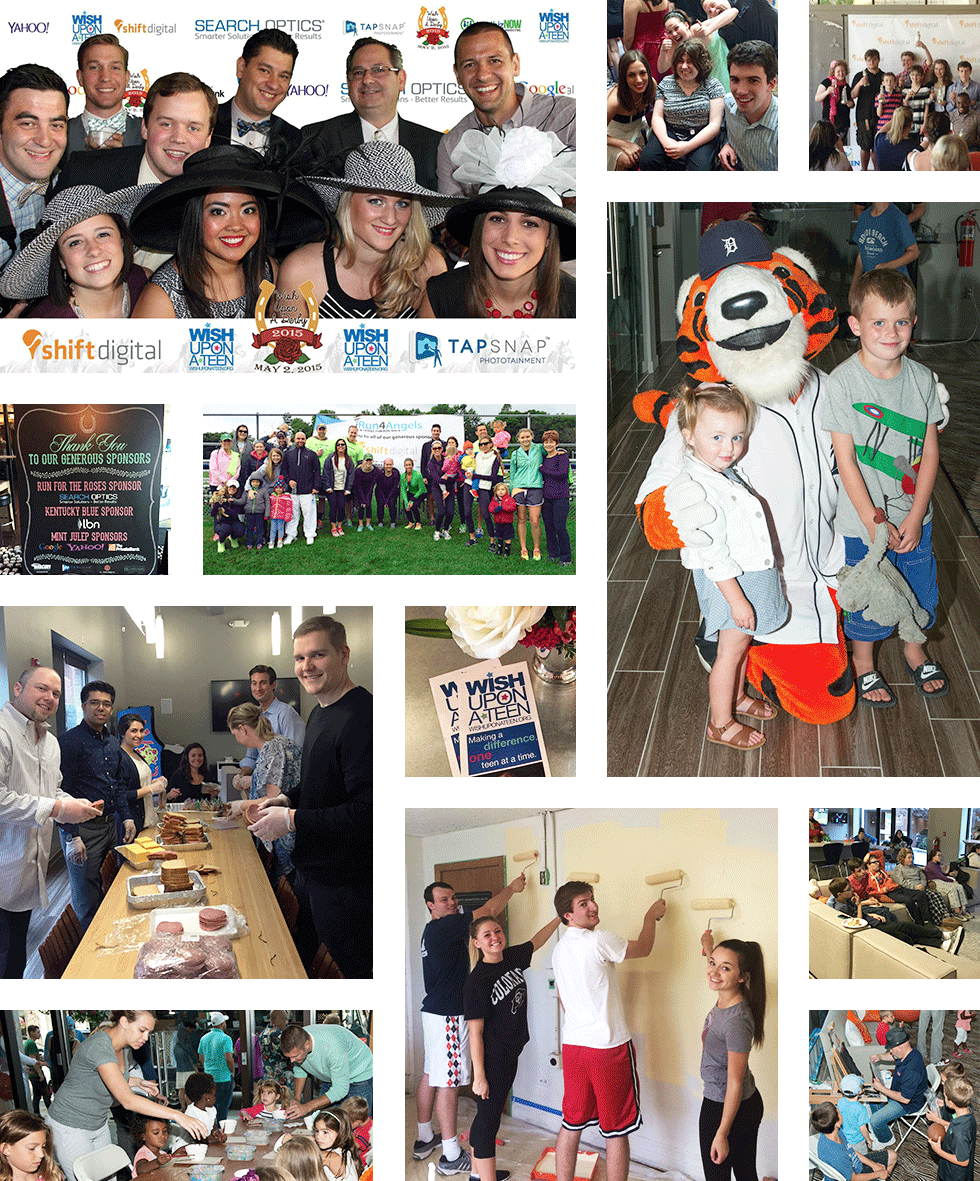 Shift on Social
It's clear that the Shift experience is a combination of hard work and having fun. Follow us on Instagram and our other social channels to see up-to-date photos and videos of our team at work and play.
#InsideShift
Want to go further #InsideShift? Check out the blog posts below to get the scoop on life at Shift directly from the source.