Shifting to a Balanced Lifestyle by Stephanie Dallman and Maddy Weinert
Published Date: 11/22/2019
By: Ashley Cox
&nbsp
We're all striving to be stellar employees and helpful teammates in the modern-day workplace. For some of us, this can easily get out of hand and look something like sitting at your desk for long periods of time with little or no breaks, assisting with additional projects, and/or taking mounds of work home… Sound familiar?
As Shift employees, we truly embody the 'work-hard, play-hard' mentality and believe that teamwork makes the dream work. However, we also believe it's important for employees to prioritize their health and carve out time for breaks during the workday. Breaks are essential to help employees de-stress, recharge their batteries and increase productivity (so please, for everyone's sake, step away from your computer!). With that in mind, below are some quick tips to help everyone create balance at work: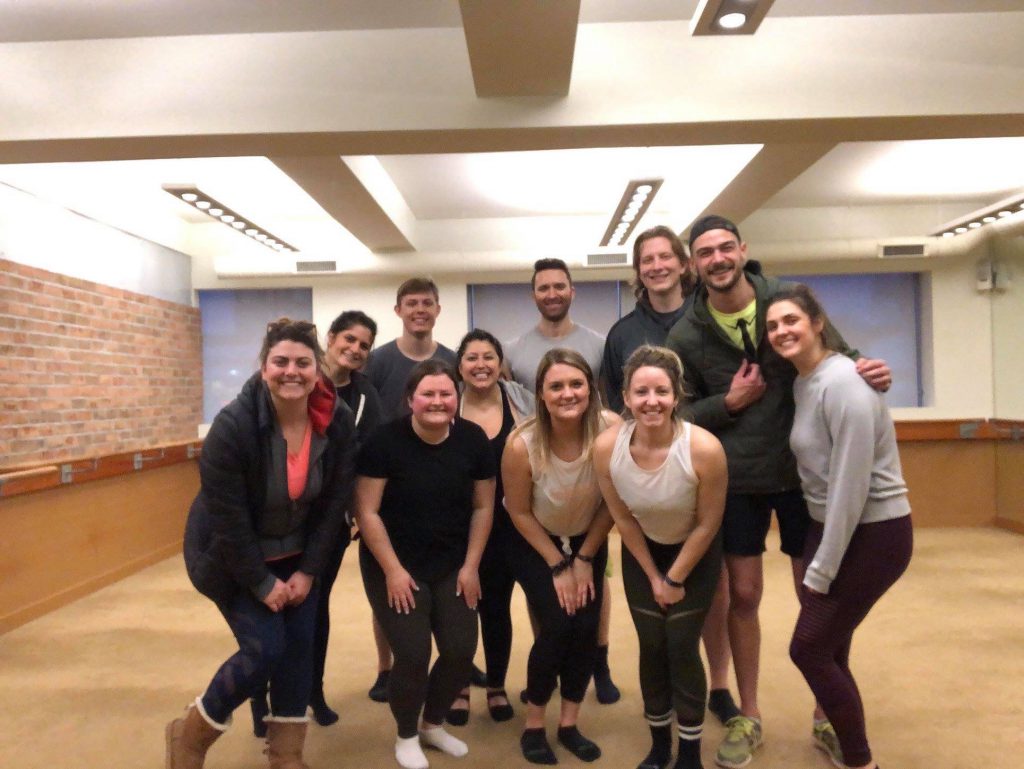 Use your Shift Powerhouse membership:
Our HQ employees have access to a free membership at Powerhouse Gym which allows access to a variety of fitness classes: yoga, spinning, body pump and a Shift-exclusive bootcamp. In addition to classes, there is a full weight room, sauna and plenty of space for personalized workouts. Conveniently, the gym is a stone's through from Shift HQ, making it super convenient for employees to stop by before work, during lunch or after hours.
Try out a local gym/studio
Tired of doing the same old thing for your workouts? Maybe it's time to try something new. As fitness instructors in the area, we're here to tell you that you have access to a variety of gyms and studios that are complimentary to your Powerhouse Gym membership. CycleBar Bloomfield Hills and The Dailey Method Birmingham are great options where you can take a class with yours truly! Your first class is also free at both studios.
The Dailey Method, where Stephanie is an instructor, is a barre studio in walking distance from both Birmingham offices and offers 15% off all packages for Shift employees. Class times are before the sun comes up, at lunch and after hours.
CycleBar Bloomfield Hills, where Maddy is an instructor, is a premier indoor cycling studio that is only a few miles from the Birmingham offices. Classes are offered every morning and evening, so you can fit in a workout before or after work. New riders and Shift employees can purchase a 10 pack of classes with no expiration date for only $99.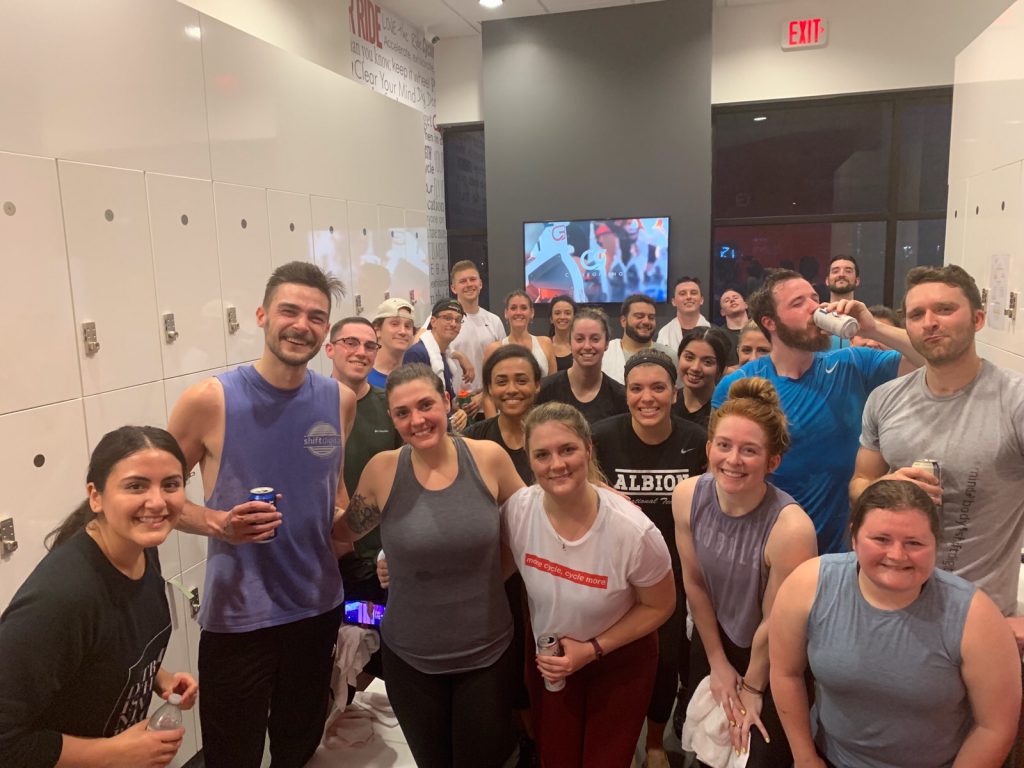 Get ahead of New Year's resolutions:
With the holiday season quickly approaching, we encourage you to try and get ahead of those New Year's resolutions and work on creating healthy habits to carry you into the new year. We have put together some work-day tips to help put your best foot forward.
Take a lunch break. Studies show that taking a break during the day will not only boost your productivity at work, but also reduces stress-levels and is positive for your overall health. Instead of working through lunch, get up from your desk and take a walk, or attend a fitness class.
Pack a lunch. Preparing a lunch for yourself that properly fuels your body is so important. Instead of eating take-out every day, challenge yourself to prepare food that nourishes your body ahead of time.
Set weekly goals for yourself. Whether you hit the gym daily, or you struggle to complete your four Powerhouse swipes each month, setting goals can help hold you accountable. You can start as large or small as you would like, but setting your workout goals at the start of each week will help tremendously. Also, pairing up with an accountability partner at work can help you both reach your goals and create new, healthy habits.
Drink enough water. Swap that soda or coffee out for water! Drinking more water is a great place to start when introducing healthy habits into your life. Health authorities commonly recommend eight 8-ounce glasses of water per day, equaling out to a half-gallon of water. This is referred to as the 8×8 rule. Try tracking your water intake with an app (here's a helpful article with recommendations).
Shift also holds a company-wide Water Challenge once a year to encourage intake, but don't wait for that to begin to start drinking more water.
At this point you might be feeling an information overload and, if so, we suggest starting off by picking 1-2 of our tips and adding others as you see fit. Everyone's wellness journey is different, and it's important to honor what your mind and body needs. What are you doing in your daily routine to find balance? Share it with us in the comments below!