Summer Time to Full Time by Kylie Johnston
Published Date: 9/24/2019
&nbsp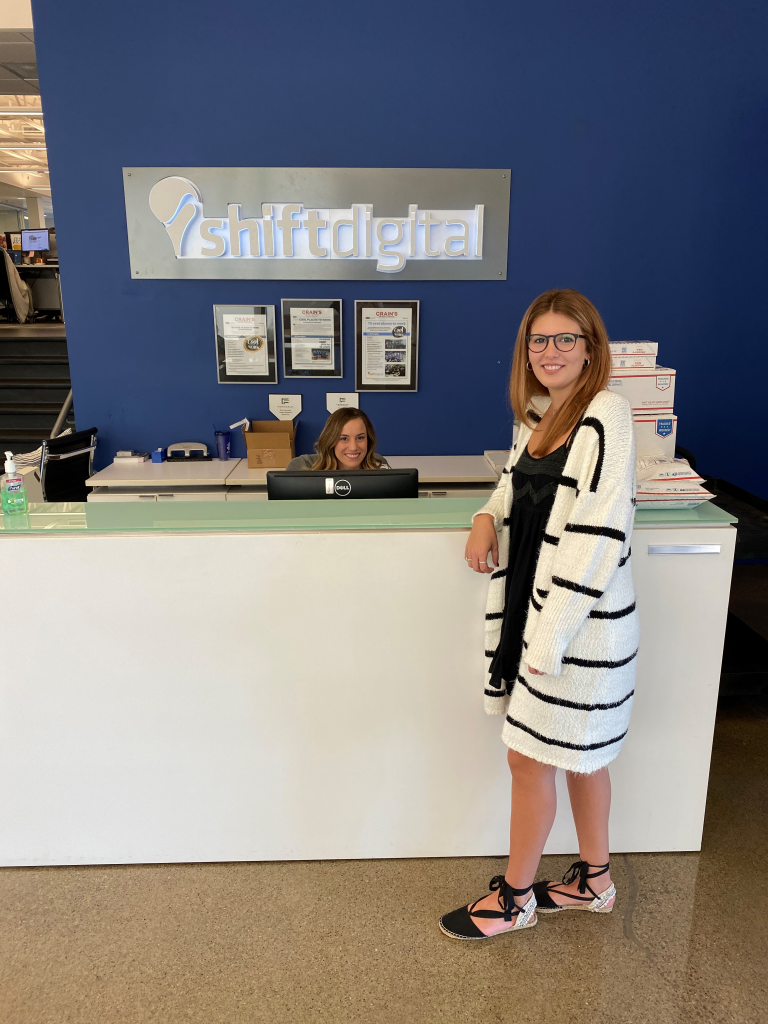 Shift Digital is known for its awesome company culture and expertise in the digital marketing space. In recent years, about thirty interns have spent their summers at Shift learning both aspects of business and culture. The typical summer intern returns to college following their internship and uses this opportunity as a way to refine their career goals. Although, this was not the case for me…
I graduated from University of Michigan-Flint in the Spring and was confident that I would pursue a career in human resources. My first internship led me to the automotive industry which confirmed my interest to work at Shift.
Similar to every new hire, I completed Shift's two-week on-boarding program consisting of over 20 different trainings. Each training is designed to educate new hires on all facets of the business. Once those were completed, I was able to focus on my role as the Employee Relations Intern.
This position involved human resource functions such as recruiting, on-boarding and the paperwork that follows (oh my!). Most of my days were spent as the primary coordinator for the recruiting process. Being the first point of contact for candidates was a highlight of this process because I was able to create a positive experience for all who interviewed. I consider this specific ongoing responsibility very meaningful to my experience at Shift.
As a result of Shift's growth, I am happy to announce that I have accepted a full time position as an Employee Relations Coordinator where I can continue to refine, and expand, my career goals. I look forward to meeting many more prospective new hires, supporting current employees, and contributing to our award-winning culture.