A Kickin' Tradition by Kelsey Shore
Published Date: 7/30/2019
&nbsp
Shift Digital is a company full of motivated individuals who strive to be the best at what they do every day. In order to keep the creativity flowing, sometimes a change of scenery is a must. Most companies would accomplish this by organizing team building exercises or catering lunch. However, in typical Shift fashion, we do things a little different – we play kickball.
The Annual Shift Digital Kickball Tournament is one of the highest anticipated events for our Birmingham offices. This event originally started as a friendly way to meet and mingle with co-workers across different Teams. With over 160 employees participating this year, it is safe to say this is our largest tournament to date.
Each Team plays at least 2 games in a knock-out style bracket which leaves one team standing. We even make sure to bring in official umpires to help keep the games as fair as possible because they are bound to get competitive. Even though every employee may not play, they all come out to Poppleton Park to show support and participate in cornhole, holding babies and petting dogs.
What do we win you ask? Ultimate bragging rights for the rest of the year. Yes, it's a big deal…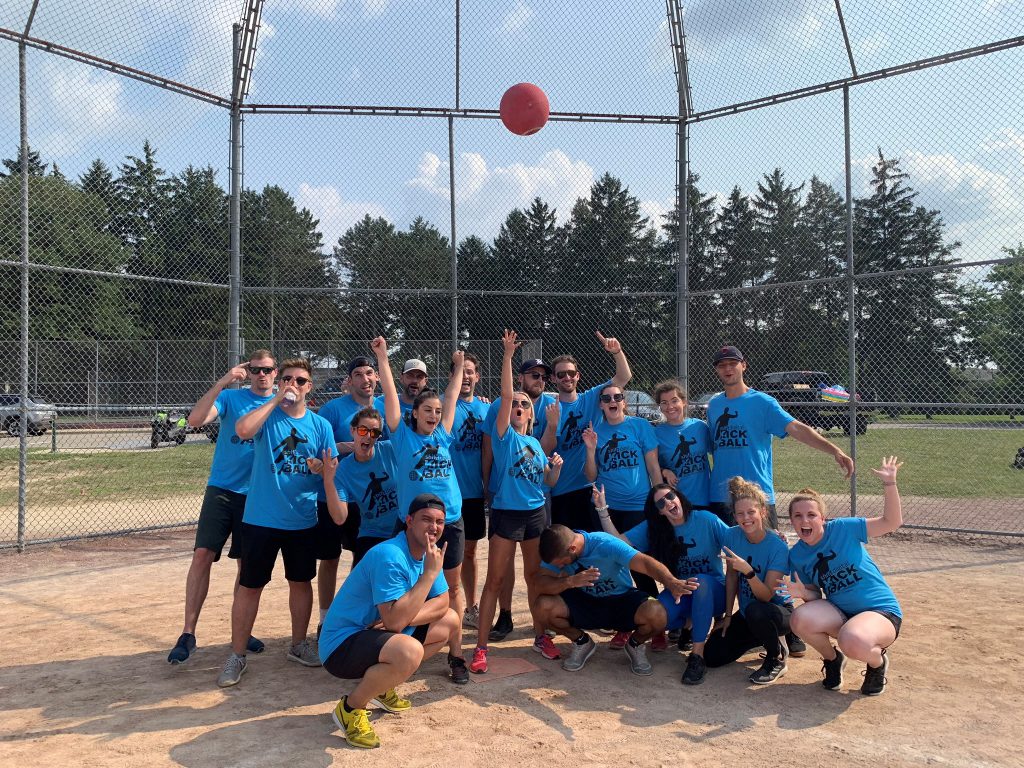 *If one day of kickball a year isn't enough, we also have a Kickball Team that plays in the ComePlayDetroit league where many employees participate!