Livin' Laguna Loca by Madison Crader and Tyler Garant
Published Date: 7/18/2019
&nbsp
Similar to the popular TV show Laguna Beach, this city has many luxurious cars driving throughout the streets near our West Coast Office. This is a place where the cars are cool, but we think the area itself outshines them. Our employees take advantage of their surroundings out here in-and-out of the office: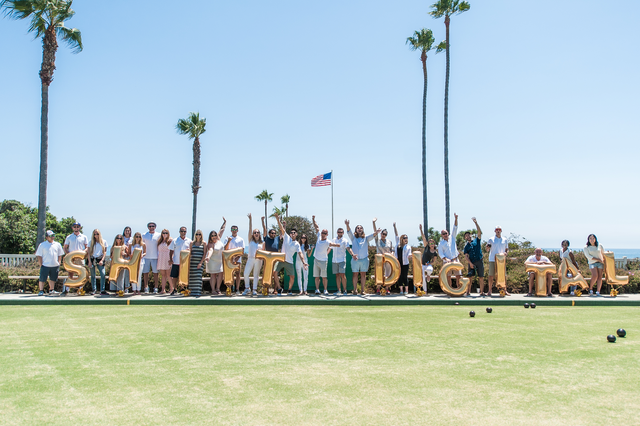 Are you crazy enough to come to the office on a weekend? Well, luckily, you will still get to enjoy the beach since our office is less than two blocks from the sand and the stunning boardwalk. We usually enjoy a late happy-hour here, but it is also the perfect place to spend free time off the clock. How can it get any better than that? Oh, wait, we have a keg at our office which we can enjoy at any time. Sick gnar bruh.
Restaurants, Shops, Museums – Oh My! Laguna Beach caters to many high-profile celebrities, vacationers, and residents. So, it only makes since that our beach office is next door to some of the best fine dining and beach cuisine one can find. Our employee favorites include: The Skyloft Rooftop, Laguna Beach Beer Company, and (of course) Carmelitas who is known for their legendary bean dip (YUM!). Also, because it is warm and sunny year around, we love to cool off and give in to our sweet tooth by enjoying some handmade Gelato at this little shop across the street. Besides the delicious food and treats nearby, Laguna is also home to many famous shops and museums that we frequent often. The city is primarily known as being the home of the fascinating living art picture show, The Pageant of the Masters and Sawdust Art Festival. This event is for local Laguna Beach artists to display their work to share with all who come to see. Our office always enjoys this event because it is a great evening out as co-workers and friends.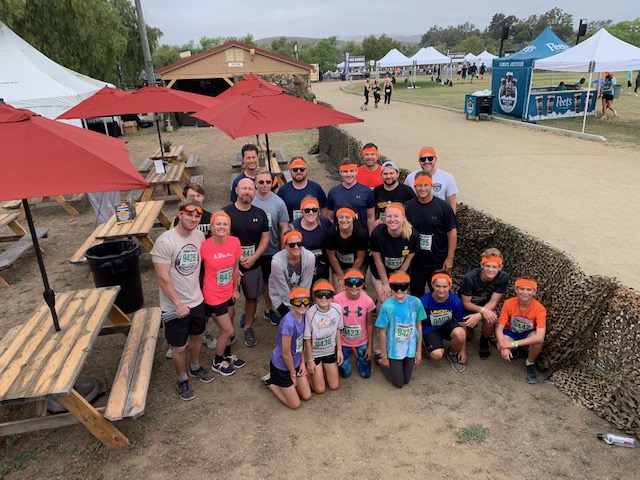 Don't be Fooled. Coastal living isn't always a breeze, but when it is, it's because of Shift. Thankfully, our office location allows us to participate in many activities together which has turned us into family. We're a family that truly supports our surroundings; we showcase local bands in our parking lot, commit to a fit lifestyle (well, minus the Gelato), and have meetings on the beach. Laguna is truly an ideal spot to spend quality time.
Fête de la Musique: As one of the most artistic cities in the country, the streets are flooded with buskers and Plein Aire painters alike. In typical Laguna Fashion, the whole city, including Shift, participates in World Music Day or Fête de la Musique. The beaches, shops, and businesses enjoy live street music all day. "The Coverups" rocked some classic favorites in our own parking lot as we sat back, relaxed, and sipped La Croix in our beach chairs.
#FitFriday: Yes, we work out! We enjoy our hikes, playing beach volleyball, and runs along the water. Our office really encourages, and persuades, others to join in on these activities. With such a beautiful view like ours, they can't really be that bad…
Camp Pendleton Mud Run: How hard CORPS are you? Just down the 5 (oh, yes, we say "the" before freeway names in California) is Camp Pendleton, one of the largest Marine Corps Bases. Every year the marines host a charity event called the "Mud Run" where participants will pay to race through obstacles and crawl through muddy trenches while being pushed by Marines to run faster, dig deeper and get stronger. It is safe to say that our clean clothes and shoes were unrecognizable from all the water and mud.
As you can see, it is no secret that our office is placed in a beautiful location that allows us to try new things while enjoying a great work-life balance.